Property Management Belleville
Our Professional Property Management Team Is Focused On Offering Expert Belleville Property Management Services And Superior Customer Service.
Welcome to the world of property management in Belleville, where we take care of your investment as if it were our own. Our team of experienced professionals is dedicated to providing you with the highest level of service and expertise in managing your property. We understand that your property is not just a building, but a valuable asset that requires careful attention and management. With our comprehensive range of services, we can help you maximize your investment and achieve your financial goals. Whether you are a first-time investor or a seasoned pro, we have the knowledge and resources to help you succeed. So why wait? Contact us today and let us show you how we can help you achieve your property management goals in Belleville.
Belleville Real Estate Investors Trust Our Property Management
"The Rondo staff is great especially with dealing with difficult tenants but eventually my tenant moved out. I would definitely use them again. They are very knowledgeable of the business." - Stephane A.
"Excellent customer care! They answered my emails/phone calls back in a timely manner and properties they showed me was well taken care of." - Susan L.
"This is my third (or fourth) time working with Rondo Investment. Honestly, giving this 5 stars because of the people. If you get denied, ask what you can do to be approved and they'll shoot some quick tips your way. Came back a second time and baam!" - Justin B.
Property Management Services Offered In Belleville
Our Professional Property Management Services Cover Everything From Day To Day Management Of Your Property, To Marketing, To Repairs And Maintenance And Much More.
Property Management
Our property management services include tenant placement, rent collection, maintenance coordination, and financial reporting. We are committed to ensuring that your investment property is well-maintained and profitable, while also providing excellent customer service to your tenants.
Tenant Screening
Our thorough tenant screening process includes background checks, credit checks, employment verification, and rental history verification. This helps us to ensure that we find reliable and responsible tenants for your property, while minimizing the risk of late payments, property damage, and evictions.
Property Marketing
Our comprehensive property marketing services include professional photography, online listings, and targeted advertising to attract a wide pool of potential tenants. We work to maximize your property's visibility and appeal, and to quickly fill vacancies with qualified tenants.
Rent Collection
Our streamlined rent collection process includes online payment options, automated reminders, and prompt follow-up on late payments. This helps to ensure that your rental income is consistently and reliably collected, and that any issues are addressed promptly.
Repairs and Maintenance
Our experienced maintenance team is available to quickly address any repairs or maintenance issues that arise at your property. We work to ensure that your property is well-maintained and in good condition, while also minimizing any disruption to your tenants.
Eviction Services
In the unfortunate event that an eviction becomes necessary, we provide comprehensive eviction services, including legal guidance and support, court representation, and property re-possession. We strive to make the eviction process as smooth and efficient as possible, while protecting your rights as a property owner.
Why Property Owners Trust Rondo Investments For Property Management In Belleville
We are expert commercial and residential property managers who are committed to delivering customized, high-quality services to our clients. Our expertise encompasses all aspects of managing
rental properties
, from tenant screening and leasing to repair and maintenance requests. By selecting Rondo Investment's Belleville property management services, you can trust that you are choosing a reliable property managemener for your rental real estate.
Fast Responses
Experienced Team
Family Operated
Quality Repair Work
Experienced Advisors
Responsible Tenants
Emergency Assistance
Cancel Anytime
No Hidden Fees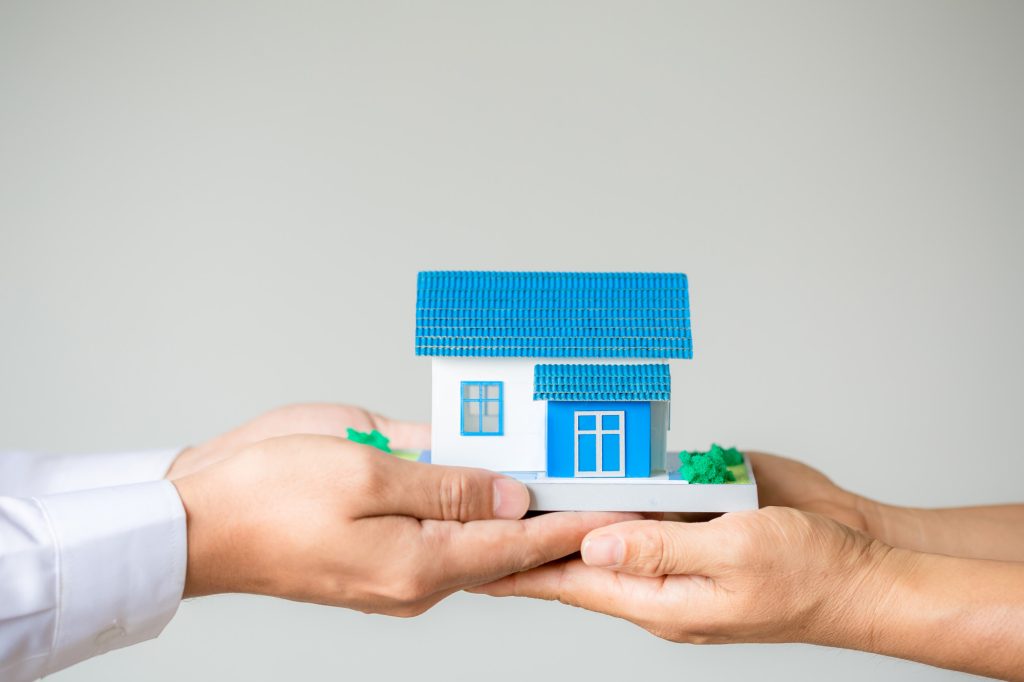 Why Do Landlords Use Belleville Property Management?
Hiring a
professional property manager
is essential for property owners who want to maximize their investment while minimizing their stress and workload. A property manager can handle everything from tenant screening and rent collection to maintenance and repairs, freeing up the owner's time and energy. Additionally, a Belleville property manager can provide expert advice on market trends, legal issues, and property improvements, as well as connect owners to valuable resources such as contractors and vendors. Ultimately, a property manager can help ensure maximum profitability for the owner by keeping the property well-maintained, attracting and retaining quality tenants, and optimizing rental rates.
Here are some additional highlights:
Time Savings
Reduced Stress
Expert Advice
Connection to Resources
Maximum Profitability
The Benefits Of Rental Property In Belleville
Owning rental property in Belleville can be a lucrative investment opportunity. Belleville is a growing city with a population of over 50,000 people, and it is located in a prime location between Toronto and Ottawa. This makes it an attractive location for people who want to live in a smaller city but still have access to the amenities of larger cities. As a result, there is a high demand for rental properties in Belleville, which means that landlords can charge higher rents and have a lower vacancy rate. Additionally, Belleville has a strong economy with a diverse range of industries, which means that there are plenty of job opportunities for tenants. This makes it more likely that tenants will be able to pay their rent on time and stay in the property for longer periods of time. Another benefit of owning rental property in Belleville is the potential for long-term appreciation. Belleville has experienced steady growth in property values over the past few years, and this trend is expected to continue. This means that landlords who invest in rental properties now could see significant returns on their investment in the future. Additionally, owning rental property in Belleville can provide a steady stream of passive income. Landlords can use the rental income to pay off their mortgage, cover maintenance costs, and even reinvest in additional properties. Overall, owning rental property in Belleville can be a smart investment choice for those looking to generate income and build long-term wealth.
FAQs about Property Management in Belleville
Depending on the company, the property management fee may be a flat fee or a percentage of the rent. A flat fee is a set amount of money you pay each month, oftentimes per door. A percentage fee is a percentage of your total monthly rent. In Detroit, flat monthly fees generally range from $89-179 per door. Percentage fees range from 8-12%.
Depending on the scope of your real estate license, Property Managers must be licensed by the Department of Licensing and Regulatory Affairs. For more information about real estate licensning in Michigan, you can call 517-241-0199.
There are many factors to consider when deciding if a specific city is ideal for rental property investment. Some of the most important factors are population growth, rental rates, purchase price, crime rates and many other factors. Be sure to check all of these different factors before investing in any city.
There are good arguments for self managing and hiring a professional. As you acquire more units or want to provide a more professional experience, hiring a professional property management can be a great option to maximize your profitability, reduce stress and provide the best experience for your tenants.
Contact Us to Discuss How Our Property Management Services Can Grow Your Investment