Our Metro Detroit Property Management Services
We provide a range of professional property management services for Metro Detroit investors to help you locate profitable investments, maximize profitability, and maintain your properties. Our team has extensive experience in managing residential, commercial, and industrial properties, and we strive to provide our clients with top-notch services that exceed their expectations.
What We Do - Our Property Management Services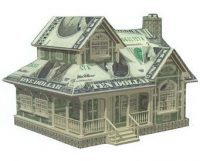 Locate Profitable Investments and Maximize Profitability
Our property management team is equipped to help you locate profitable investments in the local Metro Detroit market. We use data-driven research and analysis to identify investment opportunities and create investment strategies that meet your specific needs. Additionally, we work with you to maximize your profitability by implementing proven strategies that increase your ROI, reduce your operating costs, and improve your property's value.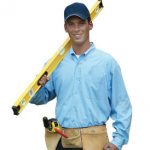 24/7 Repair and Maintenance Work
We understand that regular maintenance and repair work are essential to the longevity of your properties. That's why our property management team provides comprehensive repairs and maintenance services to ensure your properties are in top condition. From minor repairs to major renovations, we've got you covered. We also work with qualified contractors and service providers to ensure quality workmanship and timely completion of projects.
Tenant Screening and Placement
Our comprehensive tenant screening process includes credit and background checks, income verification, rental history verification, and references from previous landlords. We use this information to identify and place high-quality tenants that are reliable and responsible.
Rent Collection and Financial Management
We handle all aspects of rent collection and financial management, including invoicing tenants, tracking payments, and handling delinquent accounts. Our team ensures that all financial transactions are transparent, accurate, and timely.
Lease Agreement Preparation and Administration
Our team of experts prepares and administers lease agreements that are legally compliant and tailored to your specific property. We ensure that all terms and conditions are fair and clear to both you and your tenants.
Legal Compliance and Risk Management
We keep up-to-date with all local, state, and federal regulations to ensure that your properties are in full compliance with the law. We also provide risk management services to minimize potential liabilities and protect your investments.
Property Inspections and Reports
Our regular property inspections help identify any maintenance or repair issues that need attention. We also provide detailed reports that give you a clear picture of your property's condition and any necessary repairs or upgrades.
If necessary, we provide eviction services to remove tenants who violate their lease agreements or fail to pay rent. Our team of experts ensures that the eviction process is legally compliant and executed in a professional and timely manner.
Our Property Management Testimonials
"These guys are ROCKSTARS. Very knowledgeable and totally professional. You gotta go with Rondo!"
"I work for a company called Capitol carpet cleaning in ferndale. we do a lot of businesses with this company. They are very professional. Met Katie today very nice. Ty for the business."
"The Rondo staff is great especially with dealing with difficult tenants but eventually my tenant moved out. I would definitely use them again. They are very knowledgeable of the business."
Metro Detroit Property Management FAQs
Schedule a Free Consultation to Discuss How We Can Help
Thank you for considering our professional property management services. Contact us today to learn more about how we can help you manage your properties and maximize your ROI.